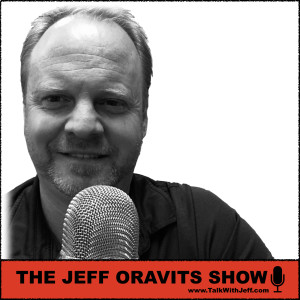 Thursday Aug 26, 2021
Ryan Ziegler updates us on Afghanistan, Mayor Elect of Prescott Phil Goode, Bruce Sidlinger on Americas future, Glenn Leest and John Heilner on crypto currency
Ryan Ziegler updates us on Afghanistan, Mayor Elect of Prescott Phil Goode, Bruce Sidlinger on Americas future, Glenn Leest and John Heilner on crypto currency
Thursday, August 26, 2021: Show# 1183
(0:00-15:15) Updates on Afghanistan with former special forces Ryan Ziegler plus Jeff plays some clips form Biden's press conference. A sad day for America!
(15:16-43:33) Mayor Elect Phil Goode of Prescott shares his vision of Prescott, talks about the election, growth, water, the airport and transparency in government (no more zoom!)
(43:34-59:43) Bruce Sidlinger wants to know Jeff's mistake. Then Bruce and Jeff fear for Americas future as we watch Afghanistan deteriorate further into chaos. Whats to come for America?
(59:44-74:26) A market update from Glenn Leest and John Heilner of WT Wealth Management and a discussion on the likelyhood of doing transactions in crypto currency.
Comments (0)
To leave or reply to comments, please download free Podbean or