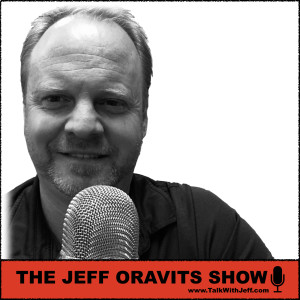 Friday Apr 23, 2021
MIT Study: No safer indoors at 6' vs 60', election bill dead, section 230 protections with Glenn Leest
(00:00-15:17) New MIT Study: Social Distancing guidelines questioned
No safer indoors at 6' vs 60'! MIT STUDY!
Jeff's been calling out these politicians, bureaucrats and pseudoscience zombie followers for a year! Well now a new peer reviewed study calls into question indoor social distancing policies. The CNBC article also delves into outdoor social distancing saying, it makes almost no sense and that doing so with masks on is "kind of crazy." https://www.cnbc.com/2021/04/23/mit-researchers-say-youre-no-safer-from-covid-indoors-at-6-feet-or-60-feet-in-new-study.html
(15:18-27:41) Election Bill Dead. Democrat attempt to stop Audit
J&J vaccine pause unpaused by CDC. Election reform bill dead by vote of one Repbulican. Jeff breaks down what happened.  Plus more info on the election audit and the Democrat attempt to stop it from happening.
(27:42-43:23) Section 230 Protections
Glenn Leest explains what section 230 is. Texas looks at protections against big tech. Future of socials?
Check out Glenn here! 
Comments (0)
To leave or reply to comments, please download free Podbean or