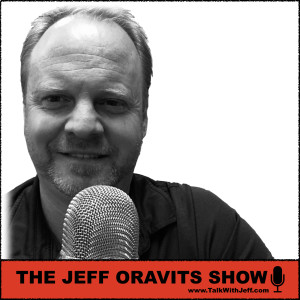 Friday Jun 04, 2021
Gerald Celente of Trends Journal, Williams Mayor John Moore, Glenn Leest, John Heilner
Gerald Celente of Trends Journal, Williams Mayor John Moore, Glenn Leest, John Heilner
Friday, June 4, 2021: Show #1128
Keeping the filibuster, lumber and water
(00:00-18:05)
Vaccine sites shutting down in AZ. 
Listeners chime in on keeping the filibuster + water issues in Chino Valley. 
Lumber up but what about the timber/trees?  What gives? Is there really a threat from Canada re. dumping?
Mayor John Moore of Williams 
(18:06-29:09)
Vietnam Moving Memorial Wall is in Williams this weekend.

 

Large development planned
Water issues and growth

 
Glenn Leest &  John Heilner labor numbers, meat hacking and more!
(29:10-43:05)
Glenn Leest is a Senior Investment Advisor at WT Wealth Managment, https://www.wtwealthmanagement.com/team/glenn-leest
John Heilner is the Chief Investment Officer https://www.wtwealthmanagement.com/team/john-heilner?location=flagstaff
Gerald Celente of the Trends Journal 
(43:06-59:47)

Gerald Celente of the trendjournal.com talks about Uniting for Freedom Peace and Justice and the tireless minority that continues to push for freedom in the US and around the world.
Gerald talks the WTO, Hong Kong's democracy movement crushed and standing up for freedom. "This is global!"
Jeff and Gerald talk about cyber security and our systems vulnerability to cyber attacks and the "bigs getting bigger"!
Jeff wraps up the week!
(59:48-73:44)
Coke is too woke, especially in one county in N.C.
Job gains but many not in workforce. Plus Jeff hates when media says, cover forced businesses to close…no! It was the politicians!
Trump calls out RINO AZ Gov Ducey…Jeff explains
AZ Governors race discussed
Stepping up cyber security!
Opportunities for smaller companies?
Comments (0)
To leave or reply to comments, please download free Podbean or