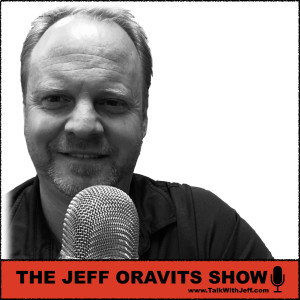 Tuesday Sep 19, 2023
Congressman Biggs…Cuts, What Cuts? (Ep.1717) + Bruce Sidlinger & the government grocery store.
(0:00)
Hoodie is the new suit.
Jeff's not a cloths snob but "come on man", wearing a hoodie in the US Senate? Bruce reflects back to simpler times where there was a bit more dignity.
(24:00)
Air travel, a tragedy waiting to happen? Bruce Sidlinger explains!
Bruce Sidlinger, an airline transport rated pilot, says a disaster is coming due to policy changes dating back to the Obama era. 
"Saving lives" with feminine hygiene products.
(40:00)
Are government grocery stores coming?
Chicago politicians who have presided over the destruction of their city think they can run grocery stores. Yeah so did Joseph Stalin, then about 5,000,000 people died!
(44:00)
Congressman Andy Biggs…Cuts, what cuts?
Congressman Andy Biggs sheds light on the minuscule cuts being proposed by leadership and Jeff predicts how this will all turn out. Biggs updates us on the potential of a government shutdown, the cost of the Ukraine war and what he refers to as the most corrupt place on planet Earth. Biggs also discusses the Biden impeachment and more. 
(65:00)
A few Tesla and EV stories.
Bruce, an avid EV owner shares a few stories including blocked at the charging station, bad customer service and all the planning needed to do an EV tour. 
(82:00)
Bruce the lumberjack?
Comments
(0)
To leave or reply to comments, please download free Podbean or