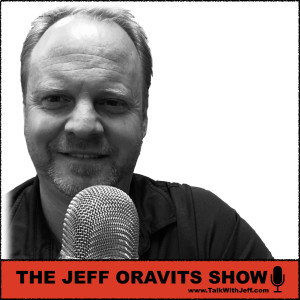 Wednesday Sep 20, 2023
"Brave budget cutting Republicans" propose the equivalent of a Netflix subscription cut!
Cutting 1% from just 27% of a bloated budget is an insult and a joke! Jeff and Angela break this down in terms of a household budget, showing this is the equivelence of a family spending 50% over their annual income but only deciding to cut their annual Netflix subscription in order to fix the massive family spending problem! They'll be watching Netflix in the street pretty qwuick as they go borke. It's go time and these GOP clowns are cutting nothing!
+ Biden wants to create the OFFICE TO PREVENT GUN VIOLENCE and claims 1 in 5 are "directly impacted" by gun violence…really? Where do they come up with this stuff.
And so it begins, a lawsuit filed to deny ballot access to Trump in Arizona. 
-------------------------
Please FOLLOW or SUBSCRIBE to the Jeff Oravits Show!
RUMBLE   YouTube   ApplePodCasts   AmazonMusic   Spotify   
    Also on Twitter and www.TalkWithJeff.com
***The Jeff Oravits Show and its guests do not give any financial, legal or medical advice, do your own research, this show is for informational purposes only and you should seek out legal, financial, medical advice from competent professionals before making any decisions. In other words, do your own research, educate yourself and seek out commitment professionals.***
Comments
(0)
To leave or reply to comments, please download free Podbean or