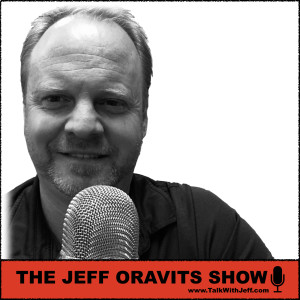 Friday Mar 26, 2021
AZ Covid restrictions lifted. When will the Governor end the emergency? + Glenn Leest!
AZ Covid restrictions lifted but when will the Governor end the emergency?
0:00-16:33

Ducey lifts remaining statewide Covid  restrictions 
what's this do to local mask mandates?
what's the future of the "mask freedom bill"
gatherings of 50 or more?
what about schools, government buildings and public transit?
Jeff asks why the statewide emergency hasn't been lifted.

Emergency powers of the Governor should be limited!

Jeff also goes over the Flagstaff City Councils "emergency" executive meeting regarding the Governors actions. 
Are we now in the era of governing by emergency decree? 
We're out of the loop!
16:34-27:22
The Flagstaff City Council will have a meeting next Tuesday to discuss actions, if any, they may take regarding Governor Ducey's ending of statewide Covid restrictions. They may also discuss the possibility of opening more city facilities. Many are still closed.

Will someone do a study on whether or not measures taken this past year actually had any impact in the end? Maybe look at two Counties in AZ. Yavapai vs. Coconino.
U.S. loses ground in "freedom" in new study. Falling behind countries like Mongolia!
Is the stock market a bubble?
27:23-43:30
Weekly market update with Glenn Leest of WT Wealth Management https://www.wtwealthmanagement.com
Is the stock market a bubble? Jeff and Glenn discuss! Glenn published a white paper available at https://www.wtwealthmanagement.com
Comments (0)
To leave or reply to comments, please download free Podbean or