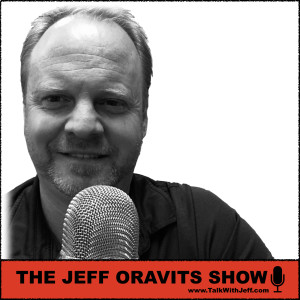 Tuesday May 24, 2022
#1384: Attorney General Mark Brnovich gives an update. Bruce Sidlinger talks helicopters. Dave Ledbetter gives a supply chain update.
Jeff gives details on stage 2 fire restrictions going into effect Thursday (0:00-15:10) throughout Northern Arizona including all 5 national forests, Prescott, Prescott Valley, Flagstaff, Coconino and Navajo Counties.  New home sales plummet but what's it mean for the price of housing? + Fed not doing enough to reverse high inflation. 
Attorney General Mark Brnovich talks title 42 (15:11-30:26) and Biden pushes  unchecked illegal  immigration.
Bruce Sidlinger talks about the shooting in Texas (30:27-43:18). Jeff and Bruce also discuss a helicopter to stop fires locally. 
Dave Ledbetter of Nimarcos Pizza talks about labor shortages and updates us on supply chain challenges (43:18-65:21)
Olivia shares some listener comments (65:22-74:02) including a sugestion on Flagstaffs carbon recapture plan.  
Comments
(0)
To leave or reply to comments, please download free Podbean or